Life without music would be extremely boring. Just look at everything around you: it seems like all things are connected to music in some way. You can see runners in the park jogging while listening to music, you can hear music coming from cars when you walk down the street, you probably have tons of music installed on your PC. I am sure of it because I know that most people do. Music is something that makes our lives a lot more enjoyable and there is no doubt when it comes to it.
There are some legal ways to download music on the Internet these days. One way to do this is to download your favorite tunes with the help of a music downloader. You are in luck here because there are some great ways for you to enjoy some great music absolutely for free. You just have to know where to go to get started with a music downloader. Below you can find a few examples of something I found to be of use to me to help me to enjoy my musical experience on the Internet. Feel free to share your favorite music downloader or music downloaders by leaving a comment to this post. I would really like to know what others are using to get their hands on some nice tunes. So here we go:
1.Wondershare TunesGo: This is probably my favorite one as it offers many features to its users that I find to be extremely useful. Not only does it allow me to download music tracks as well as playlists from TunesGo directly, but I can also download music from YouTube and Spotify, which can come in handy when I find a music video I like and want to keep it to listen to it later. This is not where the list of some really impressive features ends, because thanks to this music downloader, I can easily record music from various streaming sites. After I am already done with downloading, I can organize my entire music library, like fixing id3 tags, removing broken tracks and many other useful features. Lastly, I can without any problem transfer music from iTunes to iOS/Android device of my choice. More important, TunesGo upgrades its version frequently to optimize the users' experiences. Recently, TunesGo 8.0 has been released with more attractive features.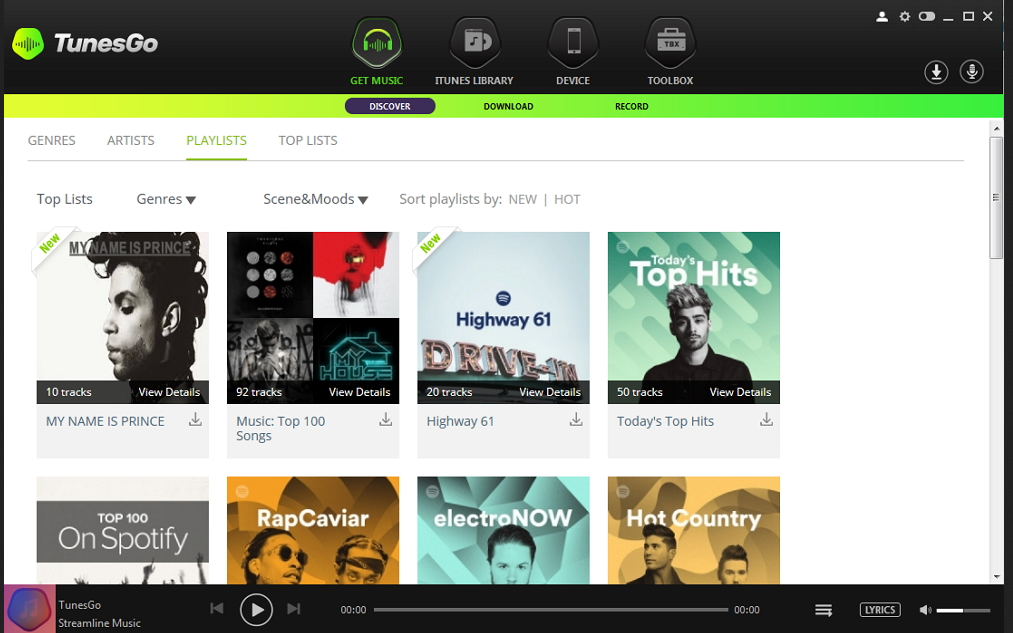 Watch the YouTube video to learn how to download YouTube Video:

2.MusicWire: This is another tool that I enjoy using from time to time to help me to download some free stuff on the Internet probably due to its large collection of the top 1000 songs. The tool has some very nice and useful search options that allow me to get specifically something that I want. I am not saying that this particular tool has the best search options available, but I have definitely been enjoying using it for the last couple of months to help me to achieve my goals.
3.1-Click MP3 Downloader: This was one of the first music downloaders I tried when I started downloading music on the Internet. It is an easy one to use with many neat features that make it a good choice for beginners.