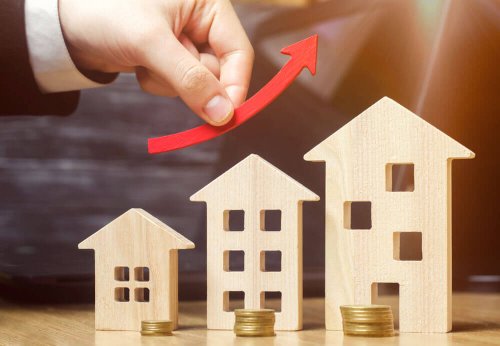 If you have been planning to sell your house, you must probably have thought about maximizing the value of your property. You must have lingered on thinking whether to renovate, or to not renovate, and if it's going to be all worth it.
Here are some tips on how to add value to your home:
Make some upgrades. How attractive your home looks like when viewed from the street is what's called "curb appeal." This is your first chance to develop a good impression on your potential homebuyer. So go ahead and upgrade your lawn, do some landscaping, and plant colorful perennials. Add a low fence if you will to make your front yard look wider.
After you are done with your exterior, you should put more attention to your kitchen and bathroom. These are two of the most important parts of the house that can greatly affect the valuation if they are outdated. Do all the necessary repairs, like replacing broken tiles, or fixing the storage cabinets. But it does not have to be expensive. Besides, the next owner might still want to remodel it most likely.
Get those major repairs done. Interested buyers will be hesitant to purchase a house that has a lot of major repairs needed to be done like damaged roof, furnace, water heater, or plumbing. Before you put your house on sale, make sure to get all these repairs done as this will help you get a higher price for your home.
Alternatively, you can also improve your house by making things easier like replacing high-maintenance carpet with low-maintenance hardwood floors which will also help increase your home value.
Enhance your home's efficiency. Features like energy conservation can help raise your property valuation. Installing energy-efficient upgrades like double-paned windows, improved attic insulation, LED lighting and energy efficient appliances are just some of the ways you can entice buyers who are very particular with energy conservation.
You can also install solar panels on the roof which gives a "wow" factor to potential buyers. You can seek help from a certified energy auditor to assess whether your home is wasting energy or not and what money saver upgrades you can do.
Create more living space. Bigger homes tend to be valued higher. Adding a room can certainly make your home bigger but alternatively, creating more living space by converting some parts of the house that are unused, can surely add value to your property.
If your garage is not housing a car, you can renovate it and make it a recreational area or a dining space. If your loft's or attic's use was only for dumping clutters, go ahead, clean it up, and transform it into a bedroom. Your basement can also be transformed into a guest bedroom or an entertainment area where you can watch movies or play games.
Make your home smart. We are now in a generation of tech savvy people. According to research, the majority of the buyers now are in the age group of millennials. It is crucial to understand that this age group relies heavily on technology and the internet. They take almost everything into the internet; how to make dalgona coffee? Watch YouTube tutorial. What's the latest fashion trend? Google search. Complaints about the poor service of a store? Post it on Twitter. Understanding the profile of these buyers is important. Needless to say, technology is a big plus to them.
Safety-enhancing devices like smart security cameras, thermostats, doorbell cameras, carbon monoxide detectors, fire detectors, digital door locks, smart lighting, and others are the ones topping the list of in-demand home technology additions. The fun part is that these gadgets can be synced to your smartphone so you can control them remotely and monitor your home while you are away. There are even smart gadgets that can synchronize all of these devices into one system and have voice command features for ease of use.
While these do not necessarily add significant value to property, they certainly add appeal. Millennial buyers will surely be glad to pay more for your home with these smart features.
Upgrading your home is going to be a lot of work but it surely will all be worth it. These are some upgrades that you can actually do to your home regardless whether you are selling it or not. These steps will level up your comfortability of living which when the time comes that you decide to sell your house fast Los Angeles, potential buyers can easily see and feel the amount of love you have for the home attracting them to buy it, take care of it, and love it the same way you did.